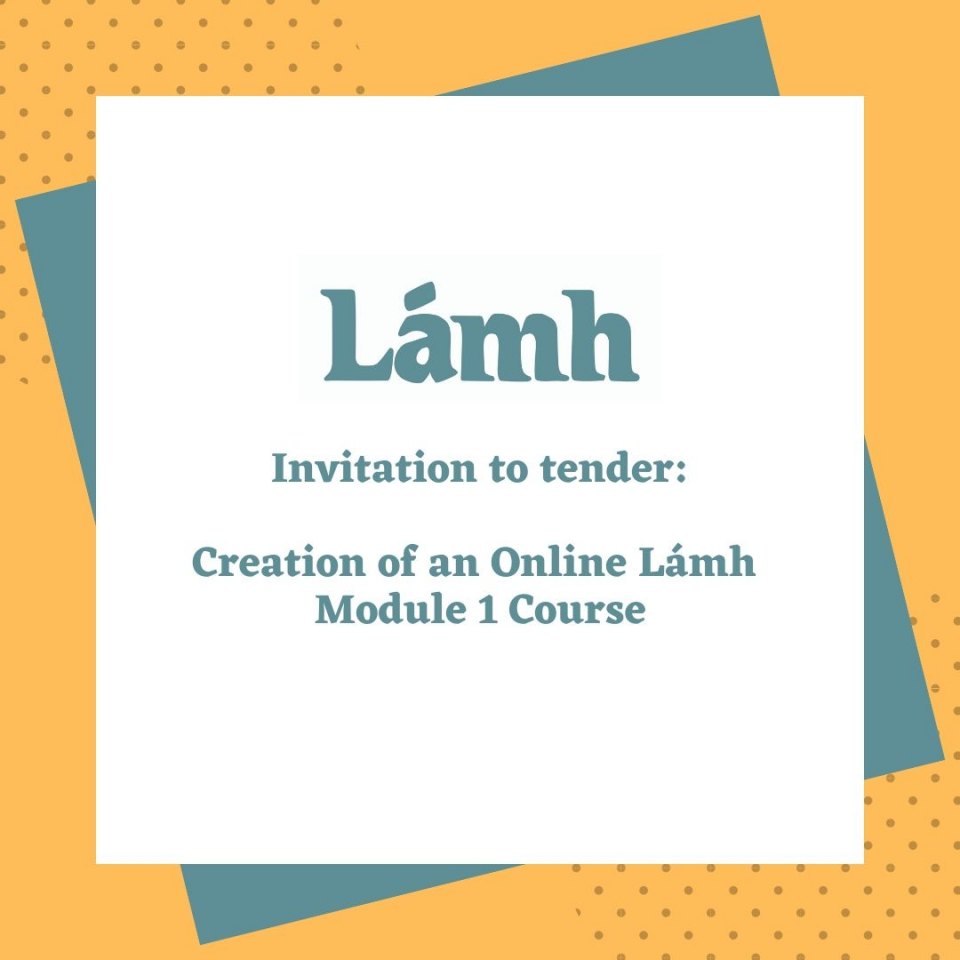 Invitation to Tender: Creation of an Online Lámh Module 1 Course
Lámh invites responses from suitably qualified tenderers for the provision of an online version of Lámh Module One Training. The production of this online course will be a pilot project in collaboration with the Lámh Development Office. Lámh Module One is a sought after training course with well established learning objectives and content. The main aim of developing Module One online is to provide the content and learning experience of the face to face course on an online, remotely accessible platform. The online version of Lámh Module One will be used by Lámh Tutors and individuals who wish to complete the course online and receive certification.
Summary of Key Deliverables
Part 1: Creation of an online Lámh Module One course ready to use.
Part 2: Development or identification of technology to host and facilitate online courses.
Timeframe
Commencement of the project is scheduled for early August 2020 and completion of the final, ready to use product is required for early October 2020. Tender applications should be submitted to lamhofficer@gmail.com by Friday 31st of July 2020.
Lámh requests that tender applications contain the following:
Brief CV
Details of the background, expertise and previous projects undertaken in this field with reference to the key deliverables and evaluation and qualification criteria in the Terms of Reference document.
A written proposal that details the approach, including proposed methodology and timeframe for the project;
Full breakdown of the proposed fee in Euro (€); indicating VAT and inclusive of expenses, costs, taxes or duties that may be incurred;
If there are ongoing costs that may arise over the duration of the operation e.g. security, hosting, etc.- be clear about these costs
The details of two relevant referees.
Please note that respondents may be requested to attend a meeting (virtually) with a panel of assessors.
For more information click HERE or email lamhofficer@gmail.com for a copy of the Terms of Reference for this project.