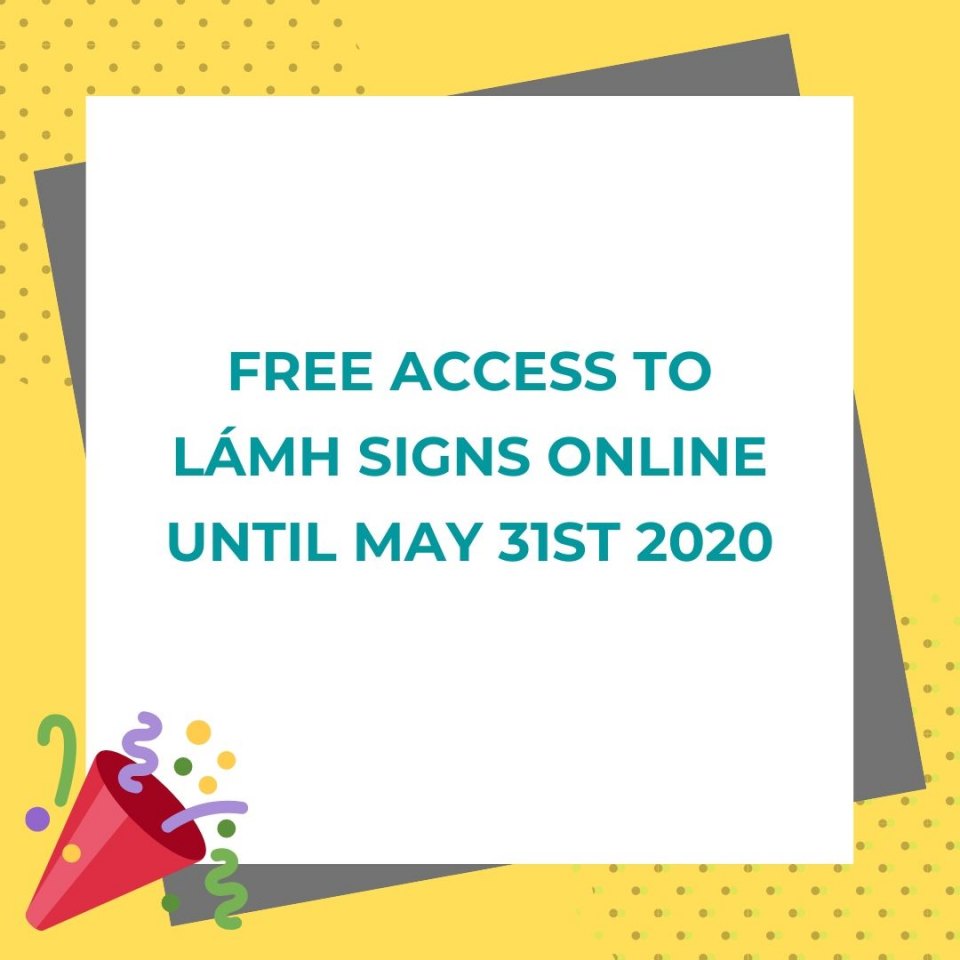 Free and Open Access to Lámh Signs Online until May 31st 2020
With children and families staying home amid the pandemic, Lámh is offering free and open access to Lámh Signs Online until May 31st 2020. This resource has videos of all 580+ Lámh signs, including timely signs like Wash Hands, Space, Hot, Clean, and Doctor.
Go to www.lamhsigns.org
Click on Apply for Membership
Enter the code: lovelamh
Fill in your name and email
Check your emails to get the link to create your own password
Login and see all signs.
Usually Lámh users and families start to learn Lámh signs face-to-face at a training course with tutor support. Currently Lámh training courses are postponed, routines have been upended, and families are at home. We hope that during this unsettling time, this temporary access will give support to all those who use Lámh signs.
#lovelamh #sharethelamh #LamhSignsOnline