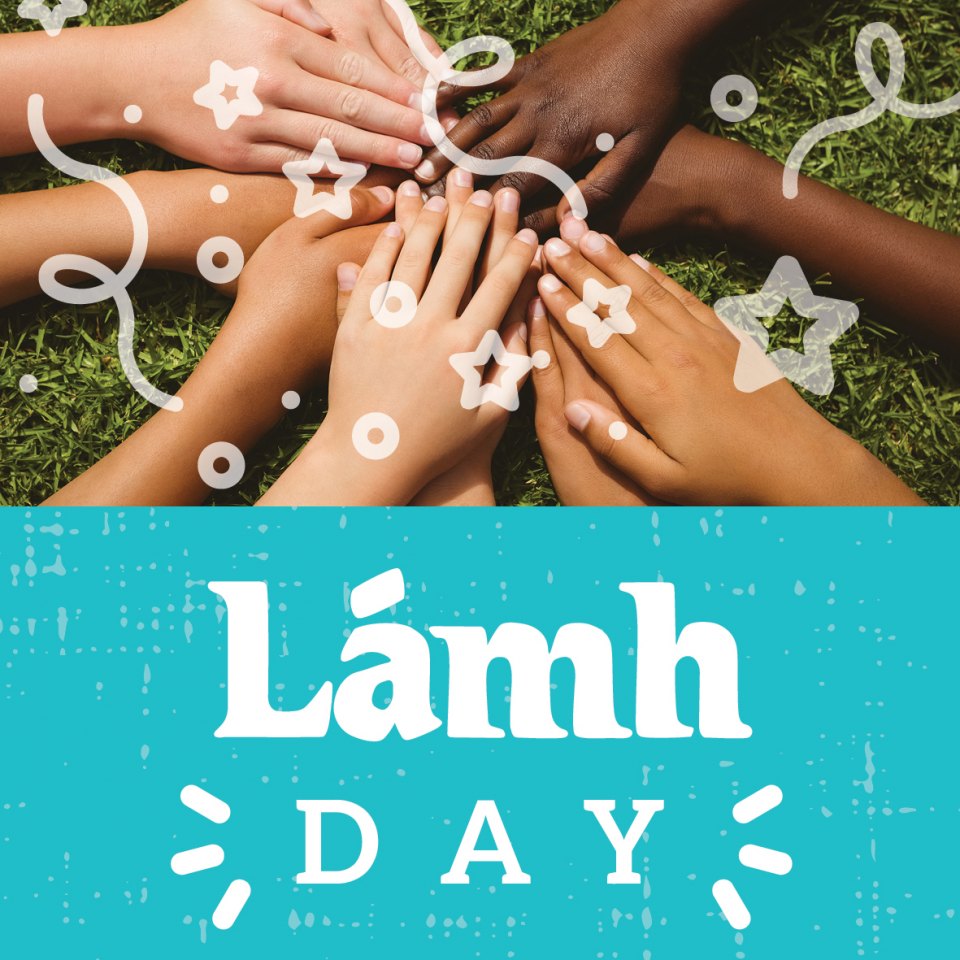 The very first Lámh Day is happening this year on Wednesday 21st of October! We want everyone to know what Lámh is, so we'll be having lots going on coming up to and during that day, including:
a special message from Lámheen,
our Lámh tutors and staff demonstrating their favourite signs on social media,
behind the scenes at the Lámh Office,
a poster for colouring with prizes- check out how to enter HERE
and lots of other fun activities.
Tune in on our Instagram, Facebook and Twitter channels @Lámhsign.
The theme for Lámh Day 2020 is: What is your favourite sign? why not post your favourite Lámh sign on social media.
Remember, use the #LámhDay2020 and tag @Lamhsign if you want to share your favourite Lámh Sign.
How can you help to celebrate Lámh Day?
Create a social media post saying Happy #LámhDay2020 on Instagram, Facebook or Twitter and tag @Lamhsign

Even better- Create a very short video saying Happy Lámh Day! Record yourself in landscape mode if possible, post on your social media with hashtag #LámhDay2020 and tag @Lamhsign.

If you use Lámh regularly, you could even create and share a video of your favourite sign with hashtag #LámhDay2020 and tag @Lamhsign on Facebook, Twitter or Instagram.