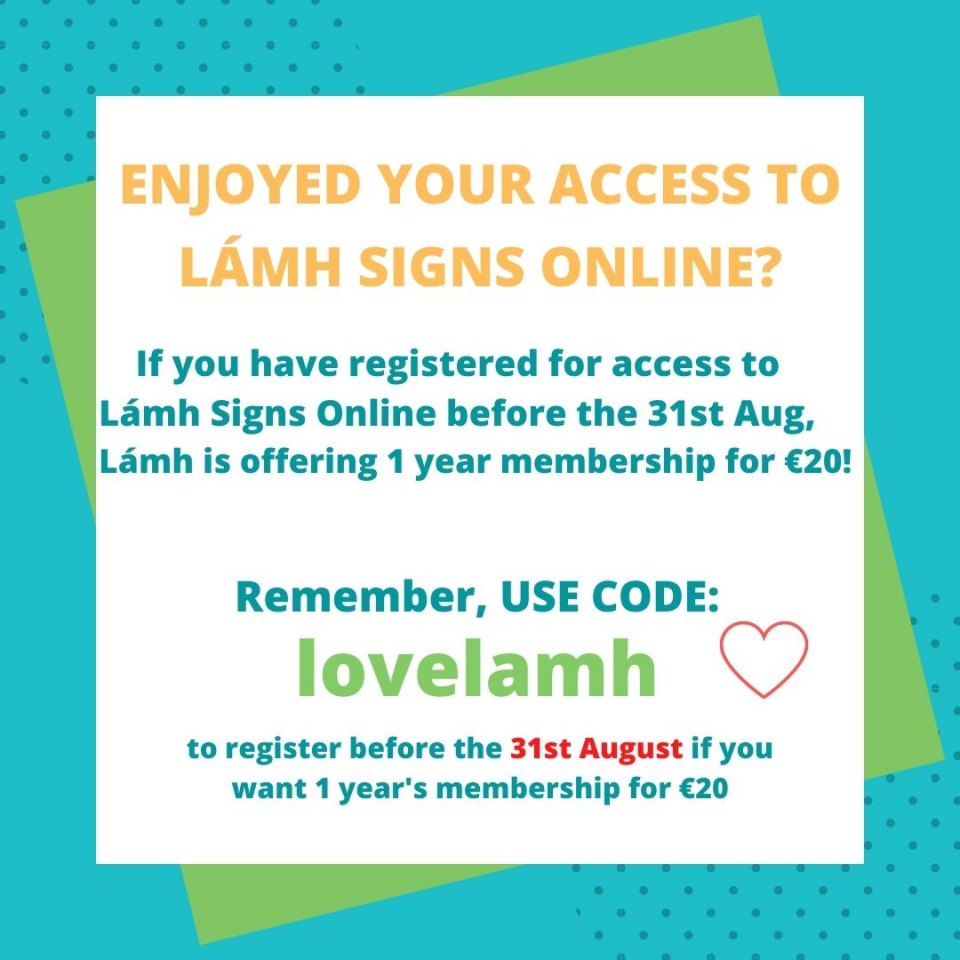 We are delighted that so many people have been using Lámh Signs Online with free access over the past 5 months. If you are one of the people who have already signed up, or if you sign up using the lovelamh code before 31st August 2020, you can continue to access the 580+ Lamh sign videos for a full year for €20. Those who take up this offer will also be offered a discount on online Lámh training, which is currently in development.
We hope that during this unsettling time, continued access will give support to Lámh users, families, staff working with Lámh users and other communication partners.
Lámh is a charity, and in order to continue to support Lámh learning and the costs involved in maintenance and development of Lámh resources, we now need to apply a fee for this access. Lámh is a not-for-profit organisation.
Please follow these steps to get free access to Lámh Signs Online (ends 31/08/2020):
Go to www.lamhsigns.org

Click on Apply for Membership

Enter the code: lovelamh

Fill in your name and email

Check your emails to get the link to create your own password

Login and see all signs.