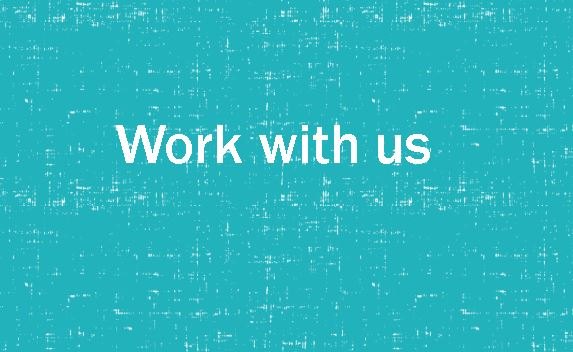 Project Leader: Adults who use Lámh
Lámh are seeking a Project Leader to work with adults who use Lámh and their peers and communication partners, to identify and develop supports and resources that will enhance communication and community interaction. This is an exciting opportunity for a dynamic, experienced person, who will have the opportunity to initiate significant change for and with adults who use Lámh. The focus will be on consultation and development, building on local supports and creating models and resources that are self-sustaining.
The person: Will have in-depth knowledge and experience of Total Communication and the key issues involved. They will have a passion for supporting and facilitating change in the lives of people with disabilities. They will have significant experience in leading projects/initiatives, and will also have strong research skill, excellent communication skills, an ability to work on their own initiative, and to work well with individuals and groups. They will have trained as a Lámh Tutor.
Key deliverables:
Carry out consultation with key stakeholders, in particular adults who use Lámh, and generate reports from these consultations.

To work on key project areas:

a. Develop and design sustainable supports and programmes for adults using Lámh, involving continuing collaboration with key stakeholders;
b. Explore development of a programme for Lámh users and peers interested in becoming Lámh trainers/facilitators/ co-facilitators;
c. To explore peer tutoring;
d. Identify other potential project areas.

Identify where funding may be required, e.g. development of resources, and work to access funding and bring projects to fruition.

In consultation with the Lámh Manager, identify, develop and carry out projects to develop resources, to include filmed material and other formats.

Be a contact point for self-advocates, adults, peers, groups, tutors, families, staff and key stakeholders during the above development period.

Work as part of the Lámh team, including taking part in key events in the Lámh calendar.
Reporting to: Lámh Manager.
Qualifications:
Applicants must:
· Have an NFQ Level 7 qualification or higher in the following areas: Speech and language therapy, social care/sciences, psychology, nursing, special education, occupational therapy or other relevant area.
· Be a trained and registered Lámh Tutor.
Key skills and experience
Essential:
· Experience of working with adults who use Lámh in a service setting.
· Experience of supporting Lámh users.
· Indepth knowledge of the Total Communication approach and AAC.
· Experience in leading projects/initiatives.
· Knowledge of key approaches and legislation in this area.
· Commitment to the social model of disability.
· Report writing and experience of carrying out research.
· Ability to work in a self-directed manner.
Remuneration:
Pay Scale HSE VI Clerical Officer grade starting at €46,308 p.a. pro rata
Part time, candidate may work 12hrs -17.5hrs per week.
26 days annual leave p.a. pro rata.
To apply, please email detailed CV and cover letter to:
Contact:
Mary Cullen
Manager
manager@lamh.org
www.lamh.org