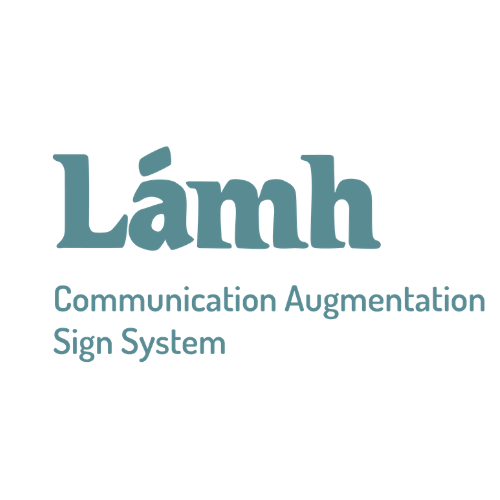 We're Hiring: Lámh Operations, Communications & Project Officer
This is an opportunity for an experienced and versatile candidate become a key part of the Lámh organisation. Lámh is the sign system used by children and adults with intellectual disability and communication needs in Ireland. The candidate will be involved in information provision including social media strategies, project work including digital resource development and and an upcoming TV production, online training roll out and grant application.
Key Tasks:
Co-ordinate the day-to-day operations of the Lámh Development Office.
Communication with Stakeholders including: General information sharing, Providing advice, Support the Manager in liaising with government bodies, service providers, professional bodies and umbrella groups, Answering queries, Provide direction on training pathways.
Maintenance of our online, digital and print resources.
Take a key role in the administration and organisation of our online training programmes.
Content management of the Lámh website and liaise with our social media team.
Take a key role in project work.
Link with Lámh project teams, Lámh Tutors, Research & Development Sub-committee and Working Groups.
Prepare reports on a regular basis.
Take a key role in grant applications.
Organise meetings, events and training courses as required.
Work as part of the Lámh team.
Reporting to: Lámh Manager.
Location: Lámh Development Office, Innovation Centre, Carlow I.T., Kilkenny Rd., Carlow.
Key skills and experience
Essential:
Excellent computer skills.
Ability to work in a self-directed manner.
Excellent communication skills.
Understanding of communication in sensitive situations.
Involvement in project work.
Involvement in report writing.
Can work as part of a team.
3 years relevant experience.
Experience of working on online content and/or social media channels.
Desirable:
Experience of working in the non-profit sector.
Qualification in a relevant discipline.
Experience of communication with organisations and professional entities.
Experience of applying for grants.
Experience in project work and understanding of project tracking.
Knowledge of the disability sector.
Understanding of research processes.
Salary €46,308 p.a. (pro rata if working reduced hours).
26 days holiday p.a. (pro rata if working reduced hours).
3 year Contract
35 hours per week over 5 days OR 28 hour week over 4 days.
Location: Lámh Development Office, Carlow for 2-3 days per week, with option of working remaining days remotely, and with occasional travel
To apply, please send detailed CV and cover letter to: Mary Cullen Manager
lamhoffice@gmail.com
Closing date for applications: 22nd June 2021